Hi-Fructose art magazine just hit the stands with vol. 43. I'm very proud to announce that I have an 4 page, richly illustrated review of my new book "Helikon, The Muses of Chuck Sperry" in the new issue. Many thanks Hi-Fructose!
Hi-Fructose is a quarterly print art magazine, founded by artists, Attaboy and Annie Owens in 2005. Hi-Fructose focuses squarely on the art which transcends genre and trend, assuring readers thorough coverage and content that is informative and original. Hi-Fructose showcases an amalgamation of new contemporary, emerging as well distinguished artists, with a spotlight on awe inspiring spectacles from round the world.
Hi-Fructose is available at magazine stands, book stores, college shops, Blick stores, Chapters, every Barnes and Noble, Books A Million, comic shops, and better gallery and museum stores everywhere and shipping direct from their store.
To buy Hi-Fructose magazine online click HERE. 
My new book is available below. Here's an overview of what's inside.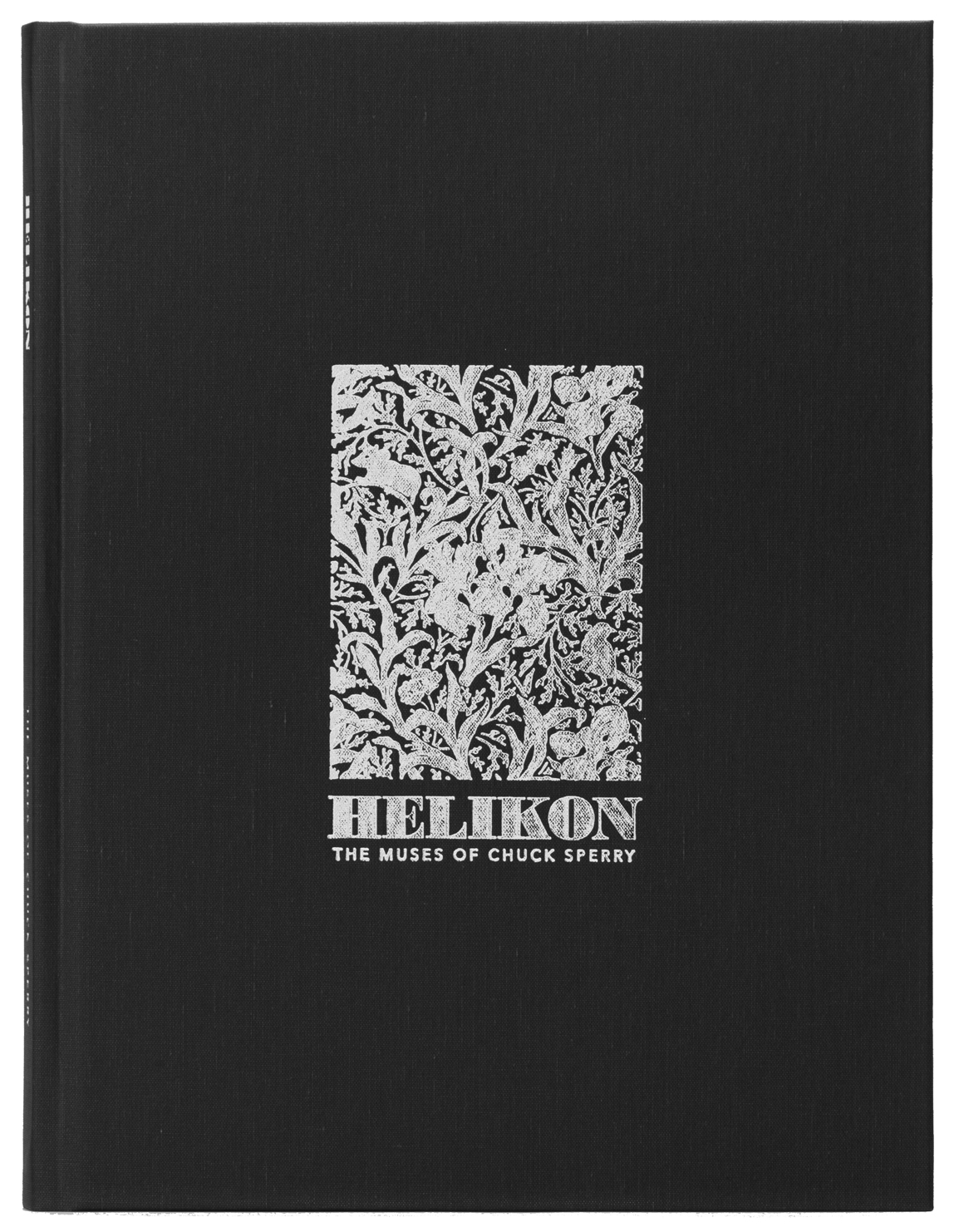 Chuck Sperry's new book "Helikon" gathers together his masterfully screen printed wood panel series of contemporary-classical muses: work inspired by the spirit of the modern rock poster, graffiti, and the utopian ethos of 1960's psychedelia.
"Helikon" presents 36 sumptuously photographed Sperrys paired with the prose or poem — from Homer to Nick Cave — that inspired each. Over a  dozen photos by Shaun Roberts give the reader an intimate portrait of the artist at work.
"Helikon" is Sperry's beautifully designed, hand-bound coda to 5 years of artwork devoted to the perennial theme of Orphic Dionysian mysteries.
Foreward by New York Times' bestselling author, Charles Bock, Beautiful Children, Alice & Oliver (Random House), and Best of NYC Culture 2016, Village Voice.
Published by Hangar 18
Foreward by Charles Bock
Hardback Second Edition of 2000 / "Silver Edition"
Silver embossed cover
9 x 12 inches / 136 pages
54 color illustrations
Printed and bound in the United States
ISBN: 978-0-9981407-1-1
____________________________
Second Edition books are shrink-wrapped, and unsigned.
(I will only sign second edition books at events – in person – no exceptions).